Case Study
Automating regulatory compliance for Pharma's sales rep & marketing teams
Aug 16, 2022
How to ensure Pharma regulatory compliance for both your sales reps and marketing communications with Datapharm's integrated software solution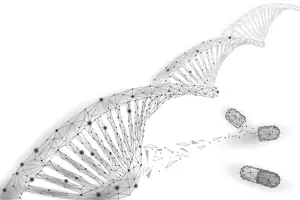 About our client
Our client is a top 20 branded pharmaceuticals business, with over 100,000 employees across the globe. Pioneering in medicine for over 100 years, the business is also a leader in biotech, operating at the cutting edge of what is possible in medicine.
An increasingly complex world of regulated interactions
All promotional materials for medicines require the latest Prescribing Information to remain compliant, but it is labour intensive to keep this information up-to-date and to track every instance – particularly for a global Pharma organisation with a worldwide footprint.
Like all pharma businesses, our client's concern is to maintain the highest possible standards of compliance across the sales and distribution cycle. The business must ensure that customer-facing representatives have access to the latest Summary of Product Characteristics (SmPC) and Prescribing Information (PI). And they must ensure that customer-facing representatives always have this Prescribing Information with them when interacting with healthcare professionals.
Managing the due diligence process across these stakeholders demands costly and repetitive effort. It is increasingly challenging for Pharma to maintain quality standards in this complex environment:
High cost of maintaining compliance
Manual input of information prone to human errors
Fragmented processes
Financial and environmental cost of paper and printed materials

Our client approached Datapharm for a solution which would ensure its customer-facing professionals remained compliant, while also cutting the cost of compliance activity.
The solution needed to be sympathetic to the team's existing workflows and software, to avoid disruption and technical complexity.
Twin Solutions unlocking digital value
Datapharm implemented emc compliance, integrating the emc icomply and emc pi portal platforms (both included as part of the emc compliance solution) to the customer systems, for a digitised compliance function that's optimised and customer-friendly.
By doing so, our client's sales, marketing and compliance departments can be sure to keep their Prescribing Information updated in real time. And it will also be accessible to HCPs with just "one-click".
The emc icomply app (desktop, iOS & Android compatible) makes SmPC/PI material accessible to their salesforce, too. And with this information cached on their devices, it is accessible on and offline: wherever they travel, and whatever the client environment, customer-facing teams will always have the latest information at their fingertips for every meeting. Email links to the SmPC can also be sent from the app, live in front of the client, so HCPs have access to the latest content.
As emc, the emc compliance solution is a fully integrated solution, thus data entry – and the errors it can produce – are significantly reduced. For example, when our client creates a new Prescribing Information page via emc pi portal, elements like the price and adverse event text will automatically be added to emc icomply as well.
Plus, emc icomply's Veeva integration enables the use of URN codes from the Veeva app directly into icomply, in a single click, to ensure that pharma companies only ever need to update their information once, in one place, for consistently "one single version of the truth".
Results
Our client is now rolling out emc compliance  to their customer-facing teams.
Sales representatives will always have current SmPC/PI content and be better equipped to remain fully compliant with the PMCPA code, in an automated and simple way which removes effort from the salesperson's to-do list.
The business has comfort that compliance is taken care of; and there is a heavily reduced risk of an inadvertent breach of the regulations. That compliance is also demonstrable on demand, with full reporting in Excel and daily status emails.
The rules are effective in context, rather than just on paper: pharma representatives can give HCPs quick "one-click" access to the information they need to make purchase and treatment decisions.
At the same time, digitisation is reducing the cost and time spent on manual processes, freeing up teams for more high-value client-facing work and potentially even reducing the overall time-to-market for medicines.