Events
Datapharm at Pharma industry events: what's coming in Autumn 2023
Oct 4, 2023
Datapharm is happy to confirm its involvement in a number of Pharma and Healthcare industry events during late 2023.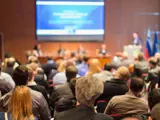 Datapharm, the leading medicines information provider in the UK, is pleased to confirm it is attending, exhibiting and running a roundtable in some of the Pharma and Healthcare industry's largest events in late 2023.
Its involvement demonstrates the company's willingness to play a significant part of the conversation around healthcare information, and share its knowledge and insight on some of the exciting projects it has recently been working on. These events will also provide excellent opportunities for Datapharm to meet with customers and understand their most pressing needs.
Reuters Roundtable Discussion: Unlock the power of HCP engagement insights
Exclusively for this year, Datapharm is holding a roundtable discussion at Reuters Customer Engagement Europe, focusing on measuring the effectiveness of a product launch through HCP insights.
If you are attending this event, you can register for the roundtable discussion through the event app.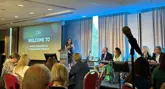 DIA - Medical Information and Communications Conference, Brussels
27-28 September 2023
Datapharm is pleased to have won 'best poster' at the DIA Medical Information and Communications Conference 2023 for its Academic poster on the SRD (Scientific Response Document) pilot on emc. The pilot is a collaboration with MILE (Medical Information Leaders in Europe), featuring a new service enabling HCPs to find answers to frequently asked questions, often not directly covered within the SmPC.

The DIA Conference was an excellent opportunity for some productive conversations around the use of medical information and understanding the challenges Pharma face with communicating information as effectively as possible to HCPs.
Attendee job roles:


Medical Information, Medical Affairs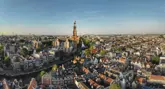 Drug Safety Congress, Amsterdam
4-5 October
Our team are travelling to Amsterdam in one of Europe's most popular pharma events, bringing together over 1,500 key thought leaders to explore some of the biggest challenges facing pharmacovigilance professionals.
Some of the themes being explored include AI and automation, gathering safety intelligence and the collaboration of regulatory affairs and PV.
Attend if you are in:


Pharmacovigilance
Who is attending from Datapharm?
Connect with Matt Lay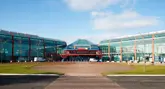 Pharmacy Show, Birmingham
15-16 October
Datapharm is privileged to have qualified healthcare professionals with previous experience within the NHS, providing the company with some presence at the Pharmacy Show this year.
The Pharmacy Show is the long-standing major event for Pharmacy professionals looking for education, networking opportunities and opportunities to gain insight on solutions for the sector's biggest challenges. 
Attend if you are in:


Healthcare (Pharmacy)
Who is attending from Datapharm?
Connect with Sadiya Motorwala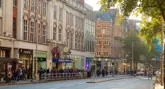 Pharmacovigilance World 2023, London
1-2 November
Pharmacovigilance World brings together Pharma professionals immersed in, or concerned with, the monitoring of medicine usage and patient safety. The comprehensive list of streams at this conference includes: Patient Centric Drug Safety, PV automation, Safety Signals and Management, AI and Machine Learning and Adverse Drug Reactions.
Datapharm is attending and will be eager to meet with Pharma professionals for plenty of helpful discussions, whether you are a familiar face or a new acquaintance.
Attend if you are in:


Pharmacovigilance, Medical Affairs, Regulatory Affairs, Medical Information
Who is attending from Datapharm?
Connect with Rob Chapman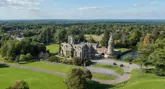 PIPA Conference, Surrey
8-9 November
We are exhibiting at the PIPA Conference in Horsley, Surrey.
This year's conference takes place at the De Vere Horsley Estate, bringing together Pharmacovigilance, Regulatory and Medical Information professionals for two insightful days of discussing ideas, networking and new industry findings.
Attend if you are in:
Pharmacovigilance, Medical Information, Regulatory Affairs
Who is attending from Datapharm?

Connect with

Rob Chapman

 or

Philip Ansley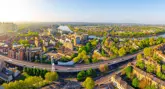 Reuters Customer Engagement Europe 2023, London
9-10 November
Now that we are approaching an exciting shift in the way we measure product engagement, Datapharm is pleased to be hosting a roundtable discussion on measuring the effectiveness of a Pharma product launch.
As providers of emc, Datapharm continue to be engrossed in how HCPs are engaging with medicines information and we are looking at new and innovative ways to support Pharma with these insights. For more details about the roundtable discussion, please see the Reuters event agenda, and search for 'Datapharm'.
Attend if you are in:
Pharmacovigilance, Medical Information, Regulatory Affairs
Who is attending from Datapharm?
Connect with Rich Cooper or Eliot Morton
Attending other Pharma or Healthcare events?
If you are attending any other events in the industry and would like to meet us, or would simply like to understand more about HCP and patient engagement with your medicine safety information, please speak with our team.